David Farris
Attorney at Law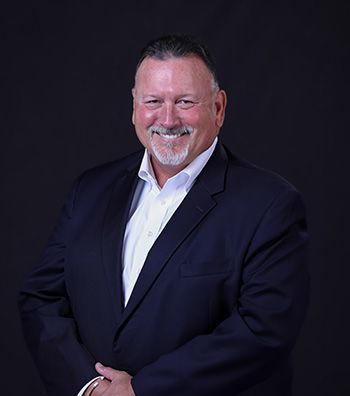 David has been exclusively representing injured people in workers compensation claims throughout the entire state of Kansas for over 30 years. He has appeared in every workers compensation court in the state, as well as argued cases to the Appeals Board, District Courts, and the Kansas Court of Appeals on behalf of the thousands of injured Kansans he has successfully represented over the course of his career.
David graduated from Shawnee Mission North High School in Kansas City in 1985 as Valedictorian of his class. That has been long enough ago that the wagon ruts left by the horse drawn buggy he took uphill each way to and from school are no longer visible. From there David ventured out to Cornell University in Ithaca, New York, where he played
Division I football as a defensive end. It was while at Cornell that he was first introduced to what would become a lifelong passion, the sport of rugby.
By 1987 David had decided he was a good enough football player that he needed to showcase his skills on a bigger stage so he become the first, and likely only, student to transfer from the Ivy League to Kansas State University. Needless to say, he wasn't anywhere near the big shot he thought he was. But, while sitting out his football transfer year, he tried out for the nationally ranked debate squad, made it, was offered a scholarship, and spent the next two years on the KSU debate team. It goes without saying that David was, and is, better at arguing than athletics.
David graduated from Washburn University School of Law in 1992 and has been practicing claimant workers compensation law ever since. He is very actively involved in the Kansas Trial Lawyers Association and has been writing workers compensation articles for their Journal for over 20 years.
Away from the office David enjoys spending time with his family. His wife Michelle has been a nurse in Wichita for over 20 years. Their daughter Josie and son Jake attend dad's alma mater KSU, and their son Logan is a Junior at Andover High School. Sports has been a big part of their family and David has coached all of his kids, and many others, in youth sports for over 15 years. David also founded the Wichita Rugby Club in 1993 and played for over 25 years until old age and feebleness finally forced his retirement. But he continues to coach the Wichita Junior Barbarians youth rugby club he founded 7 years ago.